Due date of filing GSTR-3B for July 2019 extended
It has been recently notified by the Central Board of Indirect Taxes and Customs (CBIC) that the due date for the GST Return filing in GSTR-3B for the month of July 2019 has now extended from 20th August 2019 to 22nd August 2019.
The deadline to file the Form GSTR-3B Return for the month of July 2019 was earlier 20th August 2019. However, the GST authority has now postponed the due date for filing of FORM GSTR-3B till 22nd of August 2019.
The reason why the due date for the GST return filing procedure in FORM GSTR-3B has now been extended is that the taxpayers having GST registration had rushed on the GST portal for GST return filing on the last moment. Hence, GST portal had hanged.
The notification regarding GST return filing due date extension is now flashing on the GST portal as shown below-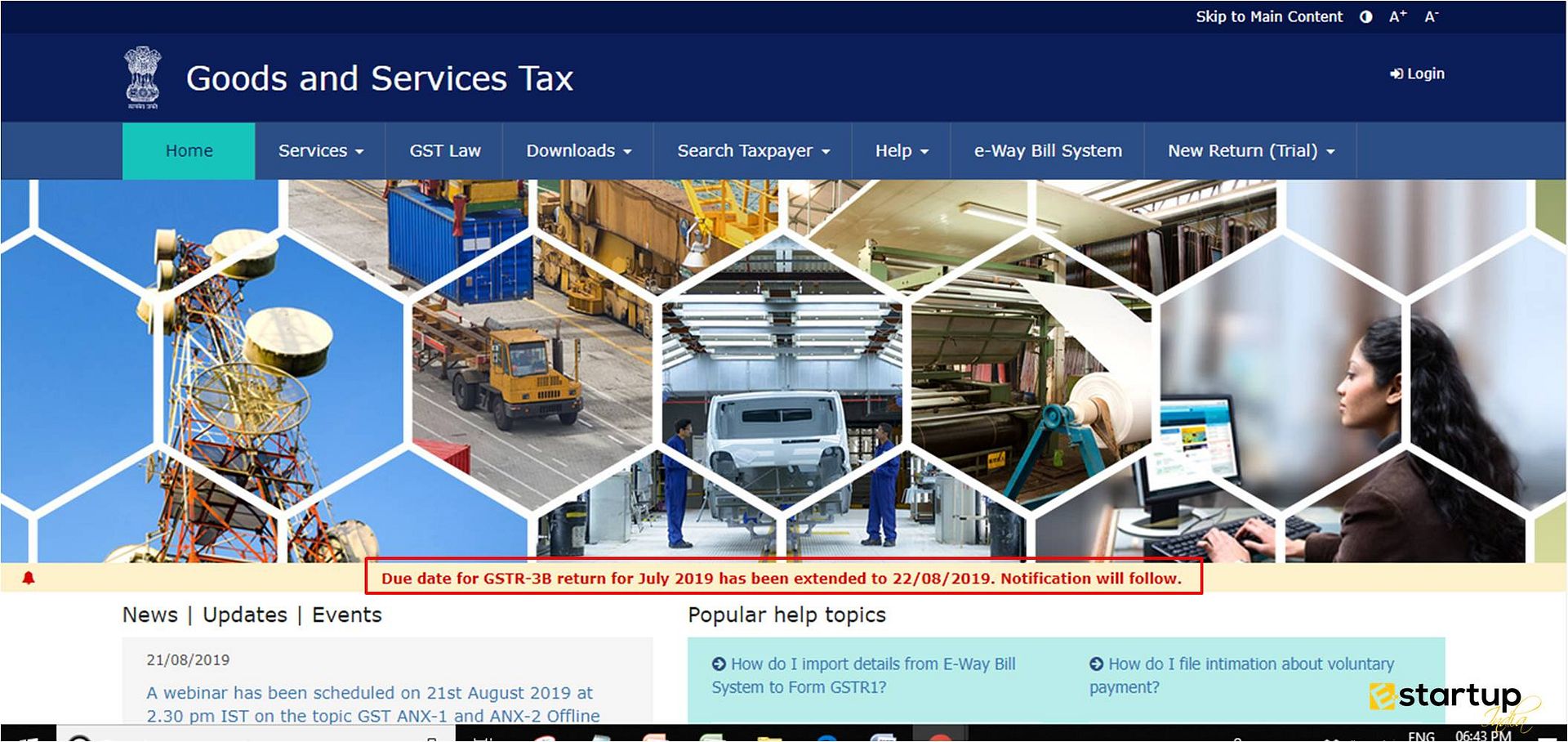 In case you require any sort of assistance regarding the GST registration or GST return filing procedure, feel free to contact us at 8881-069-069.
Now, you can download E-Startup Mobile App and Never miss the latest updates relating to your business.
Give a Reply