Getting a certified product or a certain product is a right and wish of every customer around the world. CE is a kind of certification mark on the stocks that are related to health, safety, and environment. The EEA authenticates the state of their listed products. Products placed within the European Economic Area have to mandatorily obtain CE marking certification. In this article, we will discuss on CE Certification in India.
Know about CE Certificate
The Conformitè Europëenne (CE) Mark is known as the European Union's (EU) required confirmation marking for regulating the goods sold within the European Economic Area (EEA) since 1985. The CE marking signifies a manufacturer's declaration that products comply with the EU's New Approach Directives. This presents the CE marking recognizable worldwide even to those unfamiliar with the EEA.
What is the CE Marking for ISO Certification Service?
The CE Marking is one of the most accurate and most acknowledged standards that is brought forth by EEA and permits the manufacturer to use the mark to lighten the standard.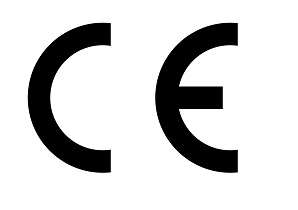 Now, ISO Certification is an International non- government organization that autonomously controls or manages the quality management system with some standard. The ISO mark presents confidence in the mind of the customer from not trusting a product to trust the product. It also improves the value and trust in the product.  
How Does CE Certificate Work?
A CE mark is a figure that must be affixed to many products before they can be sold on the international market. The mark symbolises that a product:-
Fulfils the requirements of important product directives.
Meets all the requirements of the appropriate recognized European harmonized performance and safety standards.
Is fit for its plan and will not endanger lives or property.
ISO 22000 Certification for Food and Safety Management System
If you require any further guidance as regards the ISO certification in India, please feel free to communicate our business advisors at 8881-069-069.
Download E-Startup Mobile App and never avoid the latest updates relating to your business.