ISO 13485, which outlines the necessity of a Quality Management System, is in place to ensure that organizations can demonstrate they can deliver medical devices and related services in accordance with applicable regulatory standards without compromising on quality or safety. Many distributors or merchant exporters also confuse whether ISO 13485 Certification is required for them. This article aims to clear this confusion and inform you about ISO 13485 Certification.
What is ISO 13485 Certification?
Components of ISO 9001 are globally recognised for Quality Management Systems, and its predecessor, ISO 13485, is compatible with it. International Organization for Standardization (ISO) standards are generally accepted as the minimum criteria for a Quality Management System. Because it was concluded that the most recent revisions to ISO 9001 were not essential for medical devices, the ISO 13485 standard does not coincide with a new revision of ISO 9001.
Thus, the ISO 13485 is the most well recognised international standard for quality management in the medical device industry. International Organization for Standardization (ISO) publishes ISO 13485 as an effective solution to meet the extensive requirements for Quality Management systems in the medical device companies, and third-party Certification of ISO 13485 is necessary to prove that the Organization is compliant with the standard's requirements. Complying with ISO 13485 Standards and getting audit for it through accreditation body results in achievement ISO 13485 Certification.
Eight Sections under ISO 13485 Certification
The eight sections of ISO 13485 Certification are as follows:
Quality Management System,
Management Responsibility,
Resource Management,
Product Realization and Measurement,
Analysis and Improvement.
The other three are introductory sections, and the last five are known as mandatory
requirements for the Quality Management System (QMS).
Do distributors or merchant exporters need ISO 13485 Certificate?
ISO Certification isn't generally made mandatory for anyone. However, some clients and government organizations only prefer working with businesses and purchasing their products or services only if they have ISO Certification. Therefore, the same is true for ISO 13485 Certification for distributors or merchant exporters. Though distributors or merchant exporters or several manufacturers may not require ISO 13485 Certification, there are several benefits for them.
Benefits of ISO 13485 Certification
Provides Potential for expansion into broader product markets
Permission to enter a sizable market
Companies that make or assemble medical devices, or those who provide components for them, can take advantage of their QMS certification to more easily achieve specialized Certification.
Information on the Quality Management System's performance that may be used to improve it
belief in one's ability to follow rules
The highlighting of problem areas
Locating potential trouble spots and places of noncompliance
Expanding and growing in the future
Reporting and Certification that is both valuable and well recognised
Enhanced Prospects
Having a firm grasp on how gadgets work
Might help in easily getting US FDA Certification
Procedure to get ISO 13485 Certification
Determine the steps that your organisation must take to get ISO 13485 certification. You'll need processes for things like document control, internal audits, taking remedial and preventive action, and more.
The QMS has to be created and implemented with the help of upper management. They need to provide a framework and supply the means to help you achieve your quality goals.
The success of your Quality Management System (QMS) depends on everyone's participation and commitment to it. Instruct everyone on the updated policies and procedures.
To ensure your QMS is functioning as intended, you should do an internal audit. If you want an honest evaluation of your system, you'll need trained professionals.
In the event that issues are discovered during the audit, remedial measures should be taken. It's important to get to the bottom of the issue, too, so it doesn't rear its ugly head again.
When your QMS is up and operating successfully, you may submit an application for certification. A professional auditor will conduct a checking procedure to make sure everything is in order.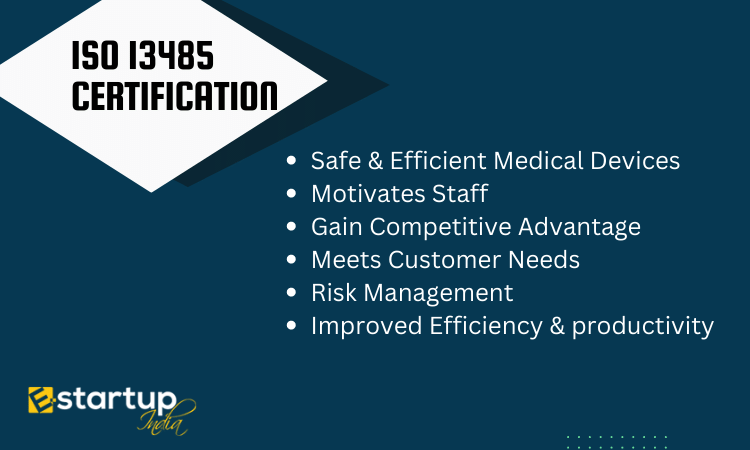 Conclusion
In closing, ISO Certification is not made mandatory by the law. However, it has become the need of the hour and there is high competition in every industry. Hence, businesses who have ISO Certification have an upper edge and stay competitive as well as profitable. As a result, ISO Certification proves to be beneficial for both the business and it's clients.
Guide to select perfect ISO Certification Agency for your Company
Moreover, If you want any other guidance relating to the ISO Certification in India. Please feel free to talk to our business advisors at 8881-069-069.
Download E-Startup Mobile App and Never miss the latest updates narrating to your business.