For the second time, GST acquisitions in November reached over Rs 1.05 lakh crore, crossing Rs 1 lakh crore targets since October this year. In this article, we will discuss on GST collection November 2020.
GST collection November 2020
The government announced that it collected GST amounting to ₹ 1,05 lakh crore in November. The GST revenues were ₹ 1 lakh crore in October, pointing two successive months wherein the GST revenues have topped the ₹ 1 lakh crore mark. The acquisition in November 2020 is 1.5 per cent greater than in November 2019 when the GST mop-up figures were ₹ 1,03,491 crore. This is the second time GST return filing have crossed the Rs1.05 lakh crore mark and reported double-digit extension rate this fiscal after the sharp decline in the initial months following the national lockdown. After noting year-on-year contraction in the April to August period, GST collection November 2020 presented a positive trend in October.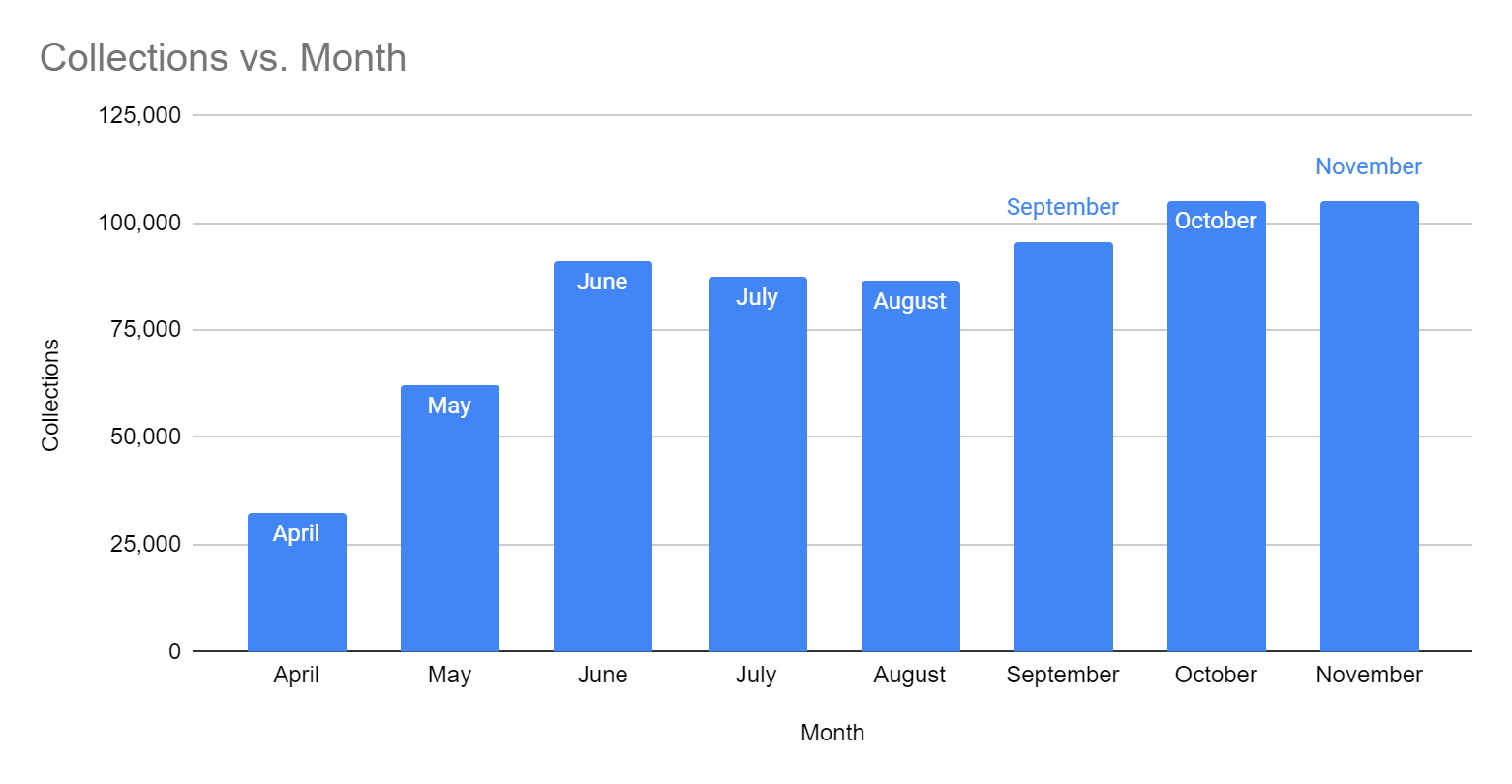 Further Notification for Taxpayers
During the month November, revenues from import of goods were 4.9 % greater and the revenues from the domestic transaction (covering import of services) are 0.5 % higher than the revenues from these origins during the same month last year," the ministry announced in a statement.
The total number of GSTR-3B Returns filed for November up to 30th November 2020 was 82 lakhs, the ministry stated.
The government compensated Rs 22,293 crore to CGST and Rs 16,286 crore to SGST from IGST as usual settlement. The total revenue collected by the central government and the state governments after regular settlement in November 2020 is Rs 41,482 crore for CGST and Rs 41,826 crore for the SGST.
A majority of states have registered an increment in GST Registration, data from the ministry revealed, while nearly 15 states showing a dip in collections.
GST Collections for October 2020 Exceed ₹1 trillion for the first time in FY 2020-21
In case you need any kind of guidance related to the GST registration, GST return filing procedure, or any other GST compliance, please feel free to contact our business advisors at 8881-069-069.
Download E-Startup Mobile App and Never miss the freshest updates relating to your business.