As we know, Barcodes can be found on the packaging of many products these days, and they serve several important purposes. If you are trading packaged products, you should consider preparing barcodes for them. Before you do so, it is essential to know what barcodes are and how you should go about acquiring and using them. In this article, we will discuss How to get a barcode for your products.
What Is a Barcode?
A barcode is a machine-readable code made up of numbers and parallel lines of varying widths. It is mainly applied to identify a particular product. This code can be instantly scanned and identified with a barcode-reading machine that is connected to a database.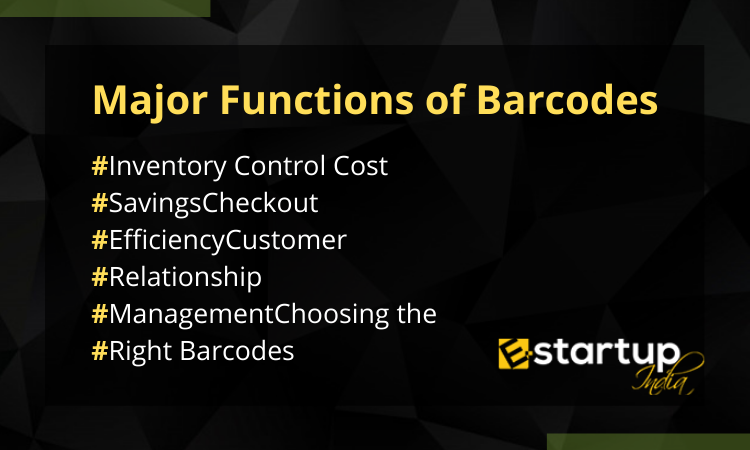 Major Functions of Barcodes
Inventory Control
Managing a large inventory manually can be tedious, and it improves the chances of errors. This is where barcodes appear in. They can help wholesalers, retailers and distributors track inventory perfectly and efficiently as well as reduce human error. They also proffer real-time tracking feasible. With barcodes, you can know the convenient quantities of different products at any time.
Cost-Savings
Barcodes also make inventory management much less expensive because you do not require as many workers to manage a barcode system. Since a barcode system allows you to verify inventory instantly and certainly, it can also help you detect theft or fraud more easily.
Checkout Efficiency
A barcode allows a cashier to record the price of a product easily by scanning it, which takes just a few seconds. This makes checking out much simpler and faster. Having barcodes is particularly relevant in a busy store, as it reduces wait times at checkout lanes and decreases errors.
Customer Relationship Management
Barcodes help you to collect relevant information about your consumers. Also, provide a convenient way for you to understand the buying habits of your consumers,  
Choosing the Right Barcodes
There are different types of barcodes. They come in one-dimensional and two-dimensional versions and may serve several purposes. To make the most of your barcodes, you require to know which type is most fitting for your products. 
How to Get a Barcode for your Products
In India, it is simple to receive Barcode for your products by submitting the following documents along with a requisite fee to GS1 India for allocation of GS1 Company Prefix has been utilised for barcoding of products. There are various steps to barcode registration – 
Step – 1 Get a GS1 Company Prefix
The initial step in specifying a GS1 Identification Key is to receive a GS1 Company Prefix from a GS1 Member Organisation. The GS1 Company Prefix renders a way for companies to produce identification keys for-trade items, logistic units, locations, parties, assets, coupons, etc
Step -2 Assign numbers
After obtaining a GS1 Company Prefix, a company ha equipped to start assigning identification numbers to their trade items, places, logistic units, individual company assets, returnable assets (pallets, kegs, tubs), and service relationships.
Step -3 Choose a "primary" scanning environment
The terms for barcode type, size, placement, and quality all depend on where the barcode will be considered. By knowing where your barcode will be scanned you can build the right specifications for its production.
Step – 4 Pick a barcode size, barcode text, colour
After the correct barcode symbol is particularised together with the information to encode in it, the design, text and colour will specify.
Step -5 Pick the barcode placement
When assigning symbol placement first the packaging process should be analysed. You should consult the packaging engineer to make sure the symbol will not be obscured or defaced
Step -6 Build a barcode quality plan 
Barcode Print Quality Test Terms for Linear Symbols describes a process for assessing the quality of barcode symbols after they are printed. An ISO-based verifier seems at the symbol in the way a scanner does but goes more by grading the symbol's quality.
In case you need any further guidance with regards to Barcode Registration, please feel free to contact us at 8881-069-069.
Now you can also Download E-Startup Mobile App and Never Ignore the latest freshest relating to your business.