As we all know ISO Certification for quality management systems gives the delegation to consistency, continual improvement and patient satisfaction. These are tangible benefits for ISO certification for the Hospitality industry. They are put in the position to assure quality, safety, and efficiency, and trust the international standard that defines the terms for different standards like ISO Certification for ITI Institute and ISO Certification for Packaging Industry. In this article, we will discuss on ISO Certification for hotels and Luxury Resorts
Know About ISO for Hospitality Industry
ISO for Hospitality identified as a globally practised quality management standard, adopted by organizations all over the world to standardize and raise the service given to customers. ISO for Hospitality has been used across all sectors of business but is more prevalent in some than others. ISO certification renders particular requirements for a quality management system that will improve the ability to consistently deliver care that meets patient needs.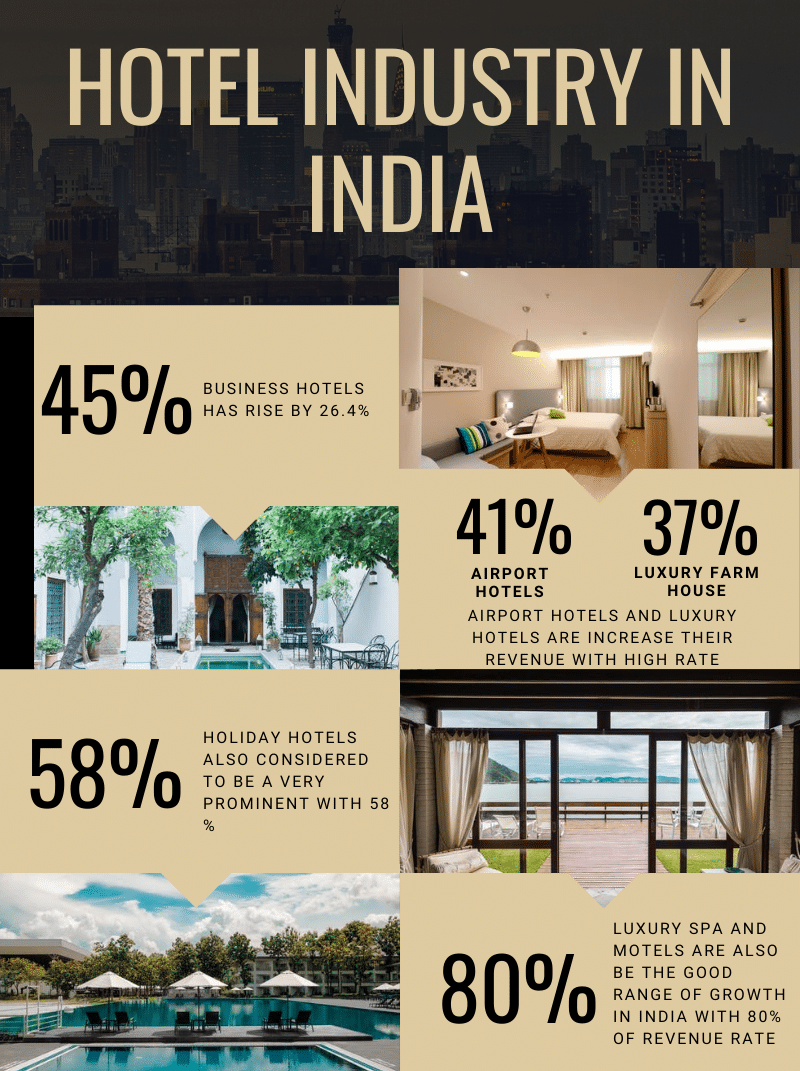 Which ISO Certificate is best for Hotels and Luxury Resorts?
Here is a list for ISO Certification for Hotels and Luxury Resorts
ISO 9001 Certification – Quality Management System
ISO 9001 Certification is a globally recognized standard to specify requirements for Quality Management System in all industries. ISO 9001 Standard renders effective Risk Support based Quality Management System focusing QMS principles enhancement in Customer Satisfaction, Leadership, Engagement of People, Process Approach, Improvement, Evidence-based Decision Making and Relationship Management. 
ISO 14001 Certification – Environmental System
ISO 14001 certification is the international standard that describes elements for an effective environmental management system (EMS). This standard is utilised for environmental evaluation, risk evaluation, analysis to preserve the environment and to respond to fluctuating environmental situations for socio-economic needs. 
ISO 22000 – Food Safety Management System
 ISO 22000 Certification for food safety management is recognised as the process which is used by industry to understand, prevent and degrade food-borne hazards. ISO 22000 is a risk-based management device for the food industry to assure food safety at human consumption.
Occupational Health & Safety Management System
OHSAS 45001 is a globally acknowledged standard for occupational health and safety management system. The hospitality business safety guidelines protect employees for – 
Improper or unsafe use of hazardous cleaning chemicals by housekeeping staff.

Ineffectual safety standards that subject workers to potential violence from guests or others.
 So these are the Standards that are suitable for ISO Certifications for Hotels and Luxury Resorts.
 If you need any further guidance as regards the ISO certification in India, please feel free to contact our business advisors at 8881-069-069.
Download E-Startup Mobile App and never miss the latest updates relating to your business.