A well-known trademark has extraordinary protection against passing off and infringement of such trademarks. Recognized trademarks are known in India based on their reputation, nationally, internationally, and cross-borders. With the trademark registration, one can certainly improve business brand hassle-free and claim rights. Trademark Application is classified under 45 different classes which are based on the kind of business activity.
In this article, we will discuss trademark Class 3 which relates to the business of Cosmetics and Cleaning Substances
Know About Trademark
The Trademarks Act, 1999, defines as, a phrase, logo, design, and combination of colors or shapes, etc. and that implies the uniqueness of a brand or the product and differentiate from competitors. It is a globally recognized trademark and is the most valuable asset of a business. With a unique Trademark, consumers can quickly distinguish your products or services from various competitors' products.
Importance of Trademark Registration
Trademark Registration is mandatory for many reasons such as –
A unique Brand logo is the most valuable asset of any business.

Consumers can quickly identify your product or services easily.

Protect your brand logo from abuse or duplication by others.

Also, make your business, merchandises, and services stand out.
Trademark Classes
Trademark registration consists of 45 classes which are based on the kind of goods and services that are grouped into various classes. Each class demands a different trademark registration. This is a classification of almost 80,000 products and services and is classified into two sections – Classes for Goods & Classes of Services. Find out a full list of 45 Classes 
Know more about Trademark class 1 for chemical products
Trademark Registration for Chemical Goods: Trademark Class 1
Now, we will know about Trademark class 3
Trademark Class 3- Cosmetics and Cleaning Substances
Trademark Class 3 is used for Bleaching preparations and other substances for laundry use, cleaning, polishing, scouring and abrasive preparations, soaps, perfumery, essential oils, cosmetics, hair lotions, and dentifrices.
It covers mainly cleaning preparations and toilet preparations. It also includes deodorants for human beings or for animals, room fragrancing products, sanitary preparations being toiletries,
cleaning products, and toilet preparations, deodorants for human beings or for animals, room fragrancing preparations.
Examples of Trademark in Class 3
Examples of Class 3 trademark carry LISTERINE (Mouth fresheners), and BIOLAGE (hair problem products).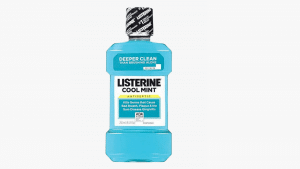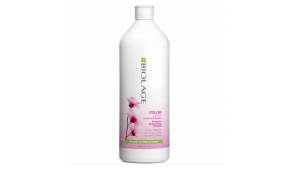 Goods come under Trademark Class 3
It involves goods such as:
Bleaching products and other substances for laundry use

Cleaning

Polishing

Scouring and abrasive preparations

Soaps

Perfumery

Essential oils

Cosmetics

Hair lotions and dentifrices
Goods that do not come under Trademark Class 3
Chemical chimney cleaners 

Degreasing products for use in manufacturing processes 

Cosmetics other than for human beings or for animals

Sharpening stones and grindstones 
Trademark Registration for Paints and Varnishes products: Trademark Class 2
In case you need any further guidance with regards to online Trademark Registration, please feel free to contact us at 8881-069-069.
Now you can further Download E-Startup Mobile App and Never miss the latest updates relating to your business.